Tachograph programmer CD400 (2013) for analog and digital tachographs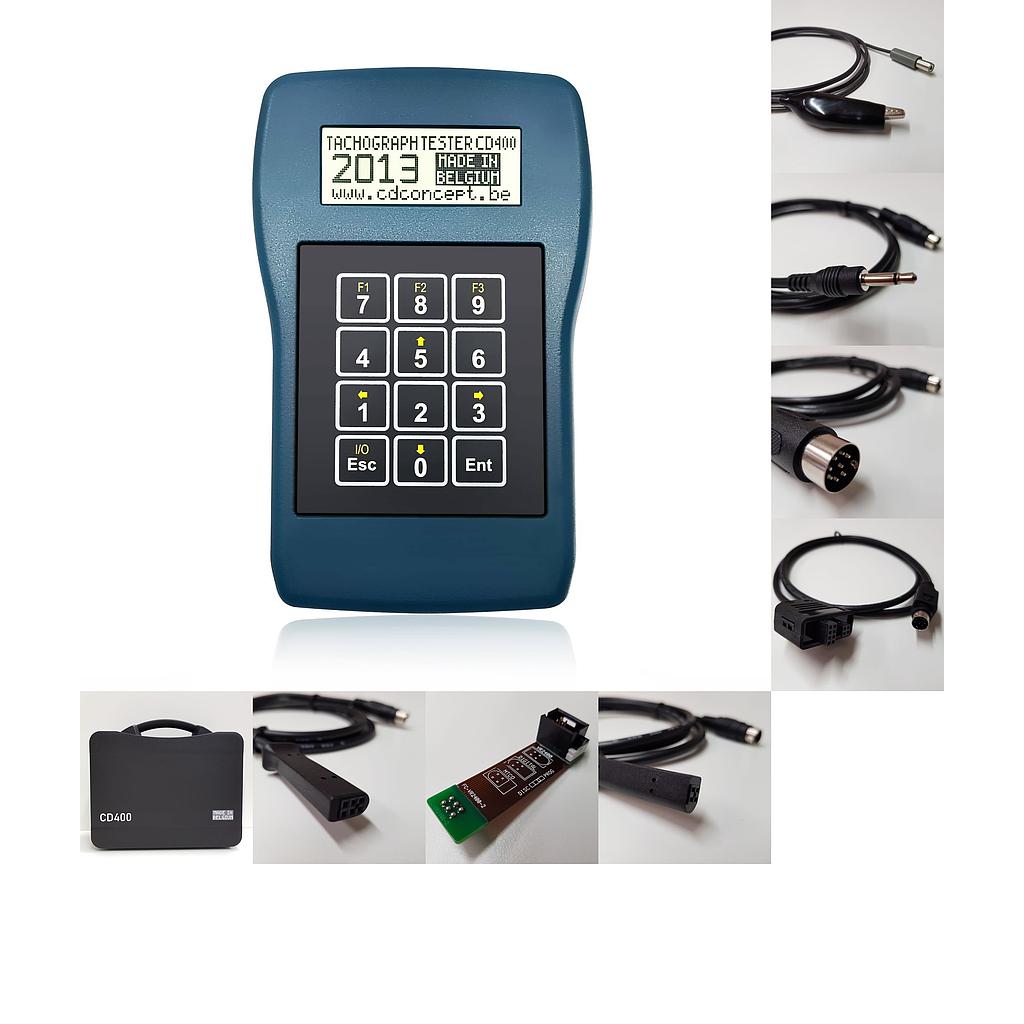 Tachograph programmer CD400 (2013) for analog and digital tachographs
---
including:- CA-DIGITAL-1 (Cable for digital tachographs)- FC-VR2400-1 (Flat cable for VR2400)- CA-MTCO-1 (Cable for VDO - MTCO 1324/1390)- CA-EGK100-1 (Cable for Motometer EGK100)- CA-1319-0 (Cable for VDO Kienzle 1319)- CA-KTCO-1 (Cable for Kienzle 1314/1318)- CA-CROCO-0 (Cable with crocodile clip for ground connection)- Carrying suitcase
---
All prices are VAT excluded.
VAT is not due out of Belgium.
Same conditions as Chinese clone:
Old hardware and firmware (2013)

Low quality display

No update cable

No support

No access to future updates
Dit is een voorbeeld van de recent bekeken producten door de gebruiker.
Zodra de gebruiker ten minste één product heeft bekeken, is dit fragment zichtbaar.
Recent bekeken producten